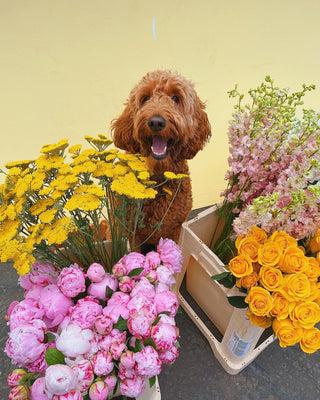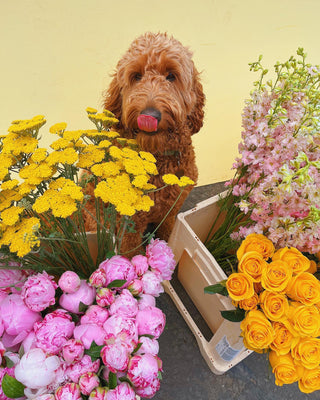 How to care for your Mud bouquet
Remove all packaging and recycle where possible.

Recut all stems at an angle removing roughly 1 - 2cm. Place your flowers in a clean vase with fresh water and add the flower food provided.
care tips!
To get the most from your flowers, recut the flowers and refresh the water in your vase every 2–3 days. You should also keep them in cool conditions, away from radiators and direct sunlight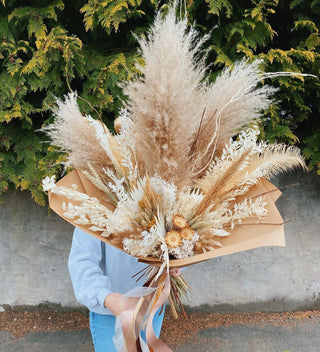 Looking For Something More Bespoke?
Less Rules & More Flowers.
Simply choose your colour palette and we'll make the magic happen.