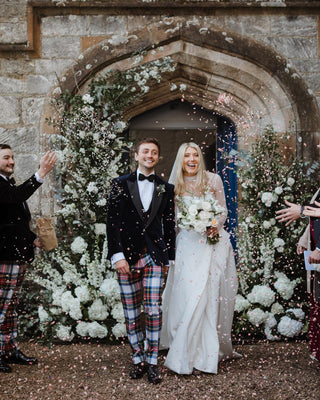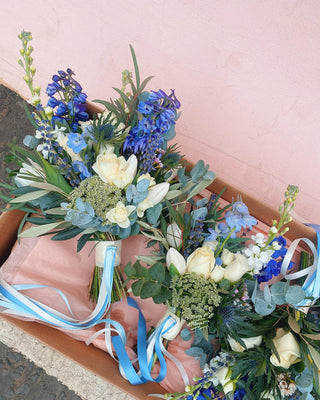 Build your own fresh or dried wedding flower package
here comes the mud
Beautiful, uncomplicated wedding flowers designed by mud and delivered in our signature style.
Wedding flowers have never been so simple
Tell us your colour palette and we'll take care of the rest.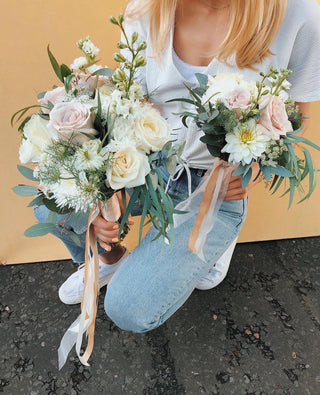 Step 01
Enter Your Postcode
Enter your postcode below to shop Dried wedding Flowers UK wide or Fresh wedding flowers our Central Scotland delivery zone.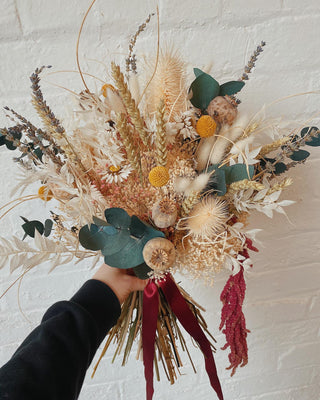 Step 02
Build Your Package
You have complete control over your wedding flower package! From bridal bouquets to button holes, add as much or as little as you need.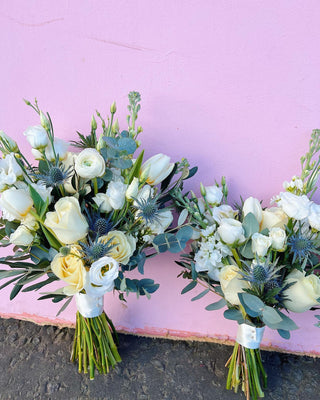 Step 03
Receive Your Blooms
Once you've created your wedding flower package and shared your preferences, we'll deliver your wedding blooms directly to your door!
Build your Dream wedding flower package
We proudly deliver our dried wedding flowers UK wide. Our fresh wedding flowers are available for delivery within our Central Scotland zone.
Please enter a delivery postcode
We proudly deliver our dried wedding flowers across the entire UK. However, our fresh wedding flowers do not travel well over long distances and we want to ensure that you receive the best quality and freshness for every order. Therefore, our fresh wedding flowers are only available for local delivery in our Central Scotland zone.

Entering your postcode will direct you to a page curated with wedding products that are available in your delivery area. Our website will also clearly indicate if a product is available for UK-wide delivery or local delivery in Central Scotland.

If you have any questions or need assistance, we are always here to help —just click here!