Unfortunately, we are unable to deliver fresh flowers to your area yet, as our courier partner does not offer next-day delivery to your postcode.
We are actively working on finding a solution and will hopefully be able to deliver fresh flowers to you soon.
In the meantime, why not shop dried flowers!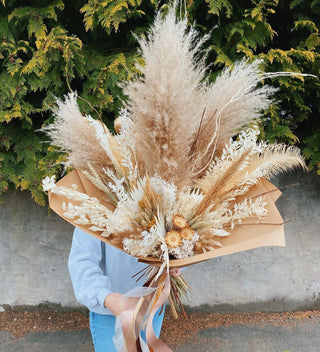 Mud daily designs are for everyday, Mud bespoke flowers are for special days.
bby wants bespoke
Less rules and more flowers. Simply choose your colour palette and we'll make the magic happen.